Supporting capacity development effectively
The implementation of the IWRM concept requires not only the willingness, but also extensive knowledge of all stakeholders to introduce new approaches and measures for sustainable water management. Capacity development can not only raise awareness and acceptance of integrated system solutions, it can also create new opportunities to implement sustainable concepts.
Opening of GITC by Dr. Alecke (BMBF) and the Iranian Vice Minister for Research and HR, Ali Akbar Mohajeri © DWA e.V.
The education sector is an important export sector supported by the Federal Government. Above all, dual education and training in Germany is often regarded abroad as an example of successful and innovative capacity development. Germany also has great technological and innovation potential in the field of water management. There is therefore great interest in German-Iranian cooperation in vocational training and numerous activities have been launched in recent years.
German-Iranian Training Centre: Platform for German-Iranian Cooperation
In cooperation with Iranian ministries, authorities and research institutions, the German-Iranian Training Centre for Water and Wastewater Management (GITC) was founded in the second project phase as an independent, financially autonomous non-profit organisation and ceremoniously opened in December 2018. The training centre is intended to provide the institutional framework for the consolidation of German-Iranian cooperation in the field of capacity development.

Stay tuned: Try something new - strengthen capacities sustainably
The main focus of the educational offer is on short, practice-oriented training courses conducted by licensed Iranian trainers. In addition to offering training courses, the GITC is also intended to become a platform for German-Iranian technology and knowledge exchange. Training and delegation trips to Germany and an expansion of the showroom for product presentations by German companies are also planned, following the example of the activities already carried out. In this context, the use of digital technologies for German-Iranian exchange will also be tested.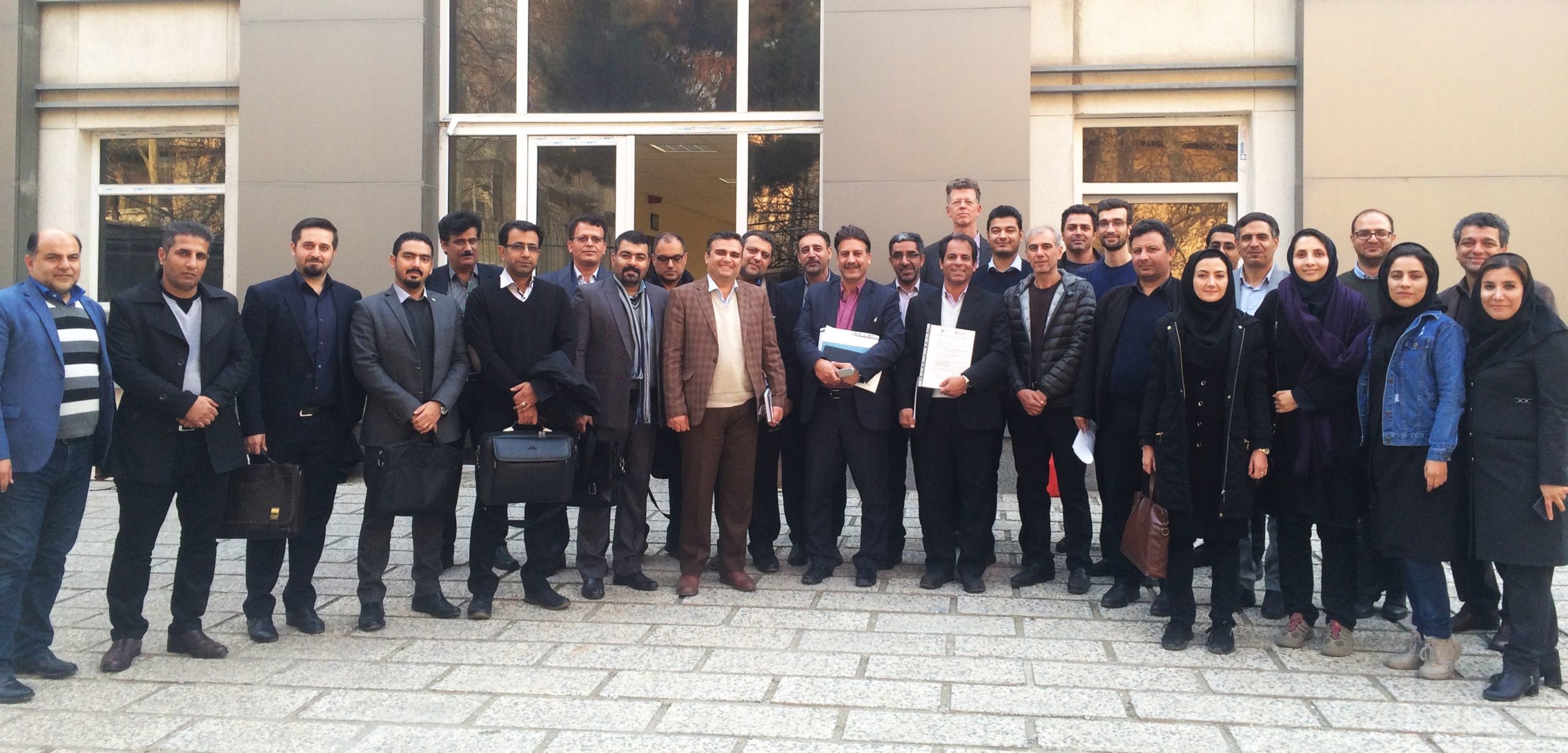 Participants of the "O&M of Sewage Treatment Plants" ToT in February 2020 © inter 3 GmbH
Work Packages
Operational qualification GITC
Selection and testing of digital solutions
Further development of the training offerings
Development of further fields of activity of the GITC